The FREE video below is a section of a seminar lecture given by an instructor.



Below are the PowerPoints that accompany the instructor's lecture for this track.
found at the bottom of this page.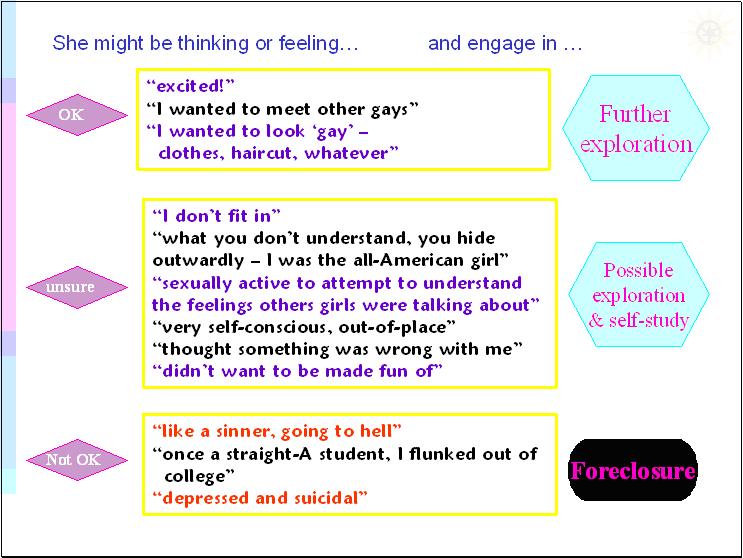 Peer-Reviewed Journal Article References:
Bettergarcia, J. N., & Israel, T. (2018). Therapist reactions to transgender identity exploration: Effects on the therapeutic relationship in an analogue study. Psychology of Sexual Orientation and Gender Diversity, 5(4), 423–431.

Davis, T. M. (2014). Psychology education can foster exploration and knowledge of religion, spirituality, sexual orientation, and gender diversity. Psychology of Sexual Orientation and Gender Diversity, 1(2), 106–108.

Markovitch, N., Luyckx, K., Klimstra, T., Abramson, L., & Knafo-Noam, A. (2017). Identity exploration and commitment in early adolescence: Genetic and environmental contributions. Developmental Psychology, 53(11), 2092–2102

Online Continuing Education QUESTION 6
During the "Further Exploration" phase, what thoughts and feelings might your client experience? To select and enter your answer go to .