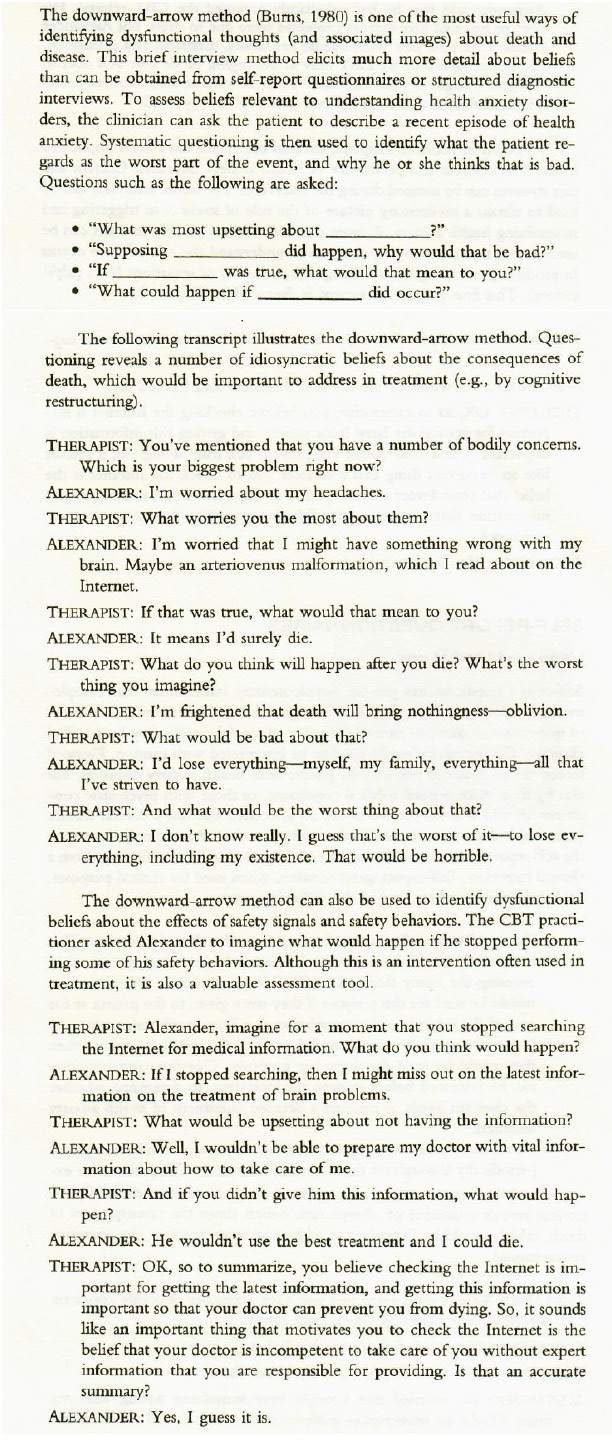 - Taylor, S. & Asmundson, G., J. G. (2004). Treating Health Anxiety: A Cognitive-Behavioral Approach. New York, NY: The Guilford Press. 100-102.

Peer-Reviewed Journal Article References:
Langlois, F. (2007). Review of Soigner les schémas de pensée: Une approche de la restructuration cognitive [Review of the book To look after the diagrams of thought: an approach of cognitive reorganization, by S. Rusinek]. Canadian Psychology/Psychologie canadienne, 48(2), 124–125.

Liao, Z., Lee, H. W., Johnson, R. E., Song, Z., & Liu, Y. (2020). Seeing from a short-term perspective: When and why daily abusive supervisor behavior yields functional and dysfunctional consequences. Journal of Applied Psychology. Advance online publication.

Turliuc, M. N., Măirean, C., & Turliuc, M. D. (2015). Rumination and suppression as mediators of the relationship between dysfunctional beliefs and traumatic stress. International Journal of Stress Management, 22(3), 306–322.

QUESTION 11
To assess beliefs relevant to understanding health anxiety disorder, the clinician can assess the patient to describe a recent health anxiety episode. Systematic questioning is then used for what purpose? Record the letter of the correct answer to the .