The link below is to a section of a seminar lecture given by an instructor.
(Important note: Once the small video screen appears, if you click on this screen the small video screen will drop behind this screen. So to see the small video screen, drag this screen to the side.)

New Content Added: To update the content we have added LGBTQ information found at the end of the Table of Contents.

found at the bottom of this page.
The song used for educational purposes in this video is "Pieces of You" by Jewel.

Below are the PowerPoints that accompany the instructor's lecture for this track.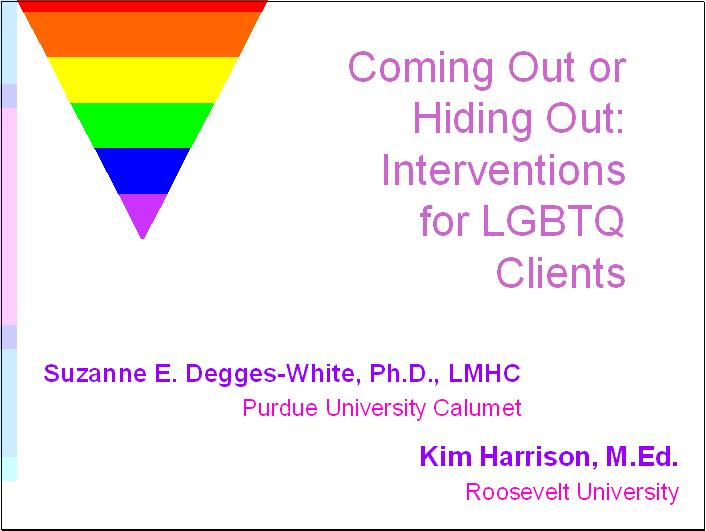 Online Continuing Education QUESTION 1
What is a cause of homophobia? To select and enter your answer go to .